Hilton Head Island and Area Festivals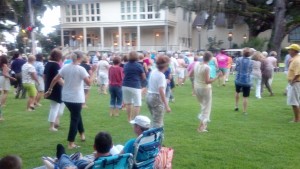 Hilton Head Island offers many festivals throughout the year including the acclaimed Concours D'Elegance in the fall and the Wine and Food Festival that takes place in March.
Hilton Head Island Gullah Celebration takes place during the month of February
Wine and Food Festival takes place in March
St. Patrick's Day Parade and celebration
WingFest is also in March
HarbourFest takes place every Tuesday night from June to August. Enjoy activities for the kids, food, music, and fireworks at sunset.
Rib Burnoff and Barbecue Fest – takes place in May at Honey Horn Plantation
Hilton Head Island Motoring Festival and Concours D'Elegance is a world-class festival bringing exceptional cars to the island.